Insider Look - MAY 2022 In Review
A peak into our Executive Director Jen Gregory commitment to our region.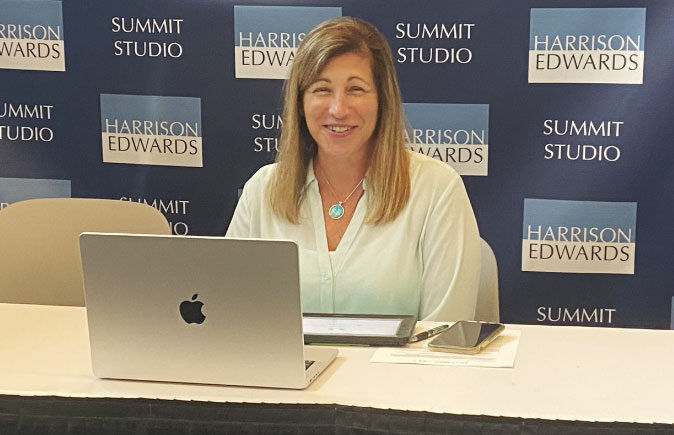 MAY 3RD - 6TH - HOUSTON HERE SHE GOES!
Kicking off to Houston, Texas to speak at the Broadband Communities 2022 Summit https://www.bbcmag.com/events/summit-2022/home on May 3rd to broadband experts and leaders across the country. Jen talked about the importance of building collaboration across the region to build a better internet infrastructure and how collaborating on policy, assessing infrastructure deficiencies, and seeking improvements and build outs are the key things we must do to improving broadband in the region. She concluded her talk with a great example of how to do that by showcasing the betterconnection.org program that was launched in June 2021 by the Southern Tier 8 Regional Board and created in collaboration with creative agency huestudios.com. The digital platform takes the visitor through a funny journey of frustration with connectivity and engages them to then fill out the interactive form to help collect data and incite better internet providers to provide better service options in the area.
Jen met many leaders and innovators in the broadband expansion sector including Hilda Legg who has dedicated 40+-year career to rural economic development. She is truly an inspiration in leadership and expertise in developing rural communities. https://www.bbcmag.com/bios/sum21-legg-hilda
Then, Jen jumped into the Broadband Bunch Podcast Session to answer key questions on broadband expansion and improvement methods at the Harrison Edwards PR Company Summit Studio who were hosts of both events. Thank you Harrison Edwards PR Company for the great experience!
While still in Houston, Jen was also interviewed by SEEC (Schoharie Economic Enterprise Corp) for their upcoming May 9th-13th Economic Development 2022 Week. The event is sponsored by the International Economic Development Council (IEDC), a premier professional organization. Jen's interview was featured on Thursday, May 12th focused on Expanding Digital Resources. https://seecny.org/news/ https://www.iedconline.org/pages/economic-development-week/
MAY 9TH - 12TH - BACK in our region and IN FULL swing!
TOUR WITH ARC Co-Chair Gayle Manchin
Back in the Southern Tier 8 Region, Jen welcomed ARC https://www.arc.gov federal ARC Co-Chair Gayle Manchin, Mark Pattison, Mike Morris (also NYS DOS) for a tour of some key Southern Tier 8 projects that are funded by ARC to showcase the success and developments of their investment in the region.
The first stop included ST8 Board member Beau Harbin (Cortland County Legislator) and JM Murray president/CEO Ernie Dodge. The Appalachian Regional Commission Grant was instrumental to JM Murray to help offset a significant investment in their $6 million building acquisition, renovation and compounding initiative. The $150,000 awarded JM Murray was used directly towards the purchase of a custom made Lee vacuum kettle which is the primary piece of equipment that will be used for our newly approved ADA fluoride mint toothpaste formulas as well as future formulas of over the counter health care products and other toothpaste formulas. The entire initiative will preserve current jobs, create new business opportunities that it turn will lead to additional job growth and allow JM Murray to become a fully integrated liquid compounding manufacturer, filler, packaging and distribution operation.
PARTNER VISIT - FOCUS ON Recovery to Work initiative
Then, the group met with Broome Tioga Workforce Robert Murphy and Lisa Hoeshel and Family Counseling Services of Cortland to showcase the development in the various programs. This funding through the ARC INSPIRE Project has enhanced the treatment and recovery services we offer to our community by allowing us to hire an additional Certified Peer Recovery Specialist to work directly with individuals in recovery. Our new Peer is able to support those in recovery and provide linkages to other community resources, including employment supports that allow people to remain in or return to the workforce. The process to apply for, manage and report on ARC grants is complex. The Southern Tier 8 staff have been instrumental in the early success we are already seeing with the INSPIRE project and a valuable resource and support to the partner agencies.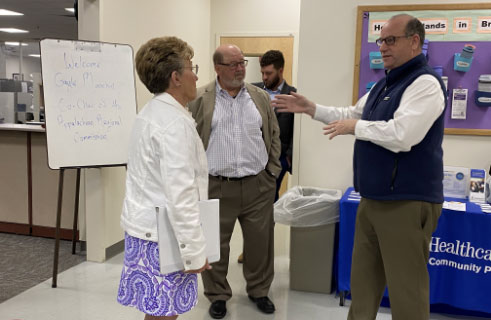 PARTNER VISIT - Greater Good Grocery
The group also stopped by Binghamton's Northside Greater Good Grocery built in May 2021. Greater Good Grocery's goal is to provide communities in need a comprehensive grocery shopping experience by offering fresh produce, meats, dairy, and more where before was a food desert for the past 7 years. This project was funded by ARC and we can already see what an impact it has made in the local community with healthy and fresh food and by providing 10 new good paying jobs. There is no way that we would have been able to navigate through the ARC application process without the help of our partners at Southern Tier 8. They provided vital information in the initial information sessions, application, grant revisions, metrics of success, a grant extension & re-work of training program. Because of this assistance we will meet our job-training goal before our extension ends. The store has made a difference in so many lives in our community and ARC funding and the Southern Tier 8 partnership helped make the project possible. https://greatergoodgrocery.org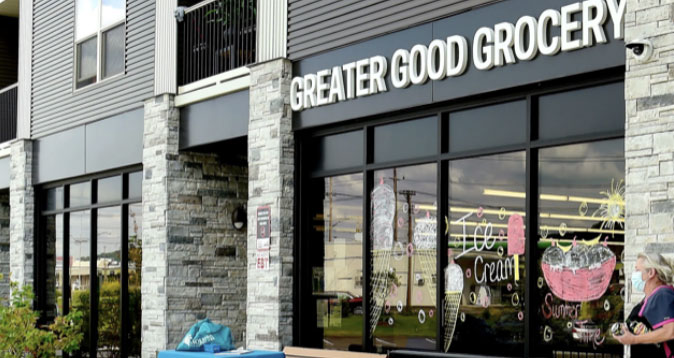 FINAL STOP - TEAM TIOGA
The following day, Gayle Manchin, Mark Pattison, Mike Morris met with Team Tioga and Waverly School Districti's Dr. Eric Knolles & Elizabeth McIntosh to discuss ARC's investment in the Waverly's Innovation Center for high school juniors and seniors.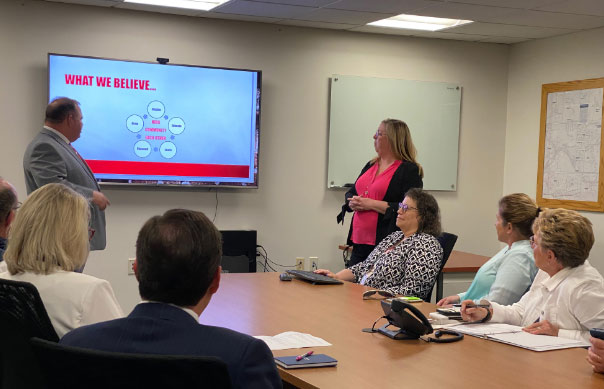 MAY 11TH grand opening of Greenlight Networks
Then on May 11th, Jen accompanied Executive Director Stacey Duncan from The Greater Binghamton Chamber of Commerce for the grand opening of a new high-speed fiber optic internet provider Greenlight Networks in Vestal, NY https://www.greenlightnetworks.com/binghamton/. Greenlight Networks will provide more affordable internet services to urban and low income communities in the region. https://www.wbng.com/2022/05/11/grand-opening-nys-highest-speed-fiber-internet-provider-greenlight-networks/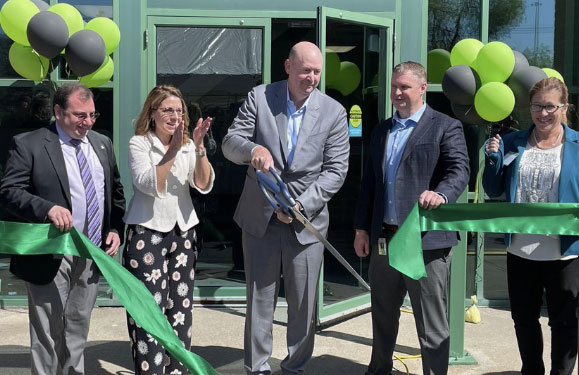 MAY 12TH FEATURE IN THE Economic Development 2022 Week
Jen's interview was featured on Thursday, May 12th focused on Expanding Digital Resources. https://seecny.org/news/ https://www.iedconline.org/pages/economic-development-week/ hosted by SEEC (Schoharie Economic Enterprise Corp) and sponsored by the International Economic Development Council (IEDC).
ON GOING…
Jen's work along with all of the Southern Tier 8 Regional Board Partners, Board Members, and Team are done non-stop behind the scenes. The commitment that this group has in staying current on the region's needs, developing feasible and innovative solutions, and working on continually implementing these solutions is exciting and impressive. We can't wait to show more projects that are to come. We have a big digital platform that will launch later this year where you can see all the activity, projects, and developments in the region across all 8 counties. So much happening, just stay tuned.